Get the Maximum Price for your vehicle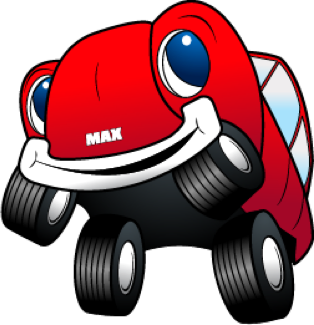 The "Sell My Rv's" company
The major reason why you think "I have to sell my RV" is that you would rather have cash at hand than have an RV eating up your garage space. In the United States, there are more Rv's sold than bought. This creates a difficult situation if you are looking to sell your motorhome. AUTOBUY makes selling used Rv's an easy, fast and a pain free experience. Rv's, motorhomes and camper vans are highly customized vehicles, designed and built as per the users' specifications and needs. This is what makes selling used RV's difficult. Usually, a dealer would appraise your vehicle inappropriately and you would end up getting back less than the market value of your vehicle. At AUTOBUY, we value our customers' interests.
Started in 2010, AUTOBUY has now grown into becoming the Nation's number one automobile buyer. We have unmatched experience in buying Recreational vehicles. Our professionals are highly trained to help you sell your camper van fast and easy. Our fine-tuned system and method of functioning ensures you get the most money for your vehicle and fast. Since the market for buying used RV's is very specific, it usually takes a long time to sell your RV on your own. Even dealers find it difficult to get suitable buyers for RV's within stipulated time. Motorhomes that aren't sold for long period of time reduce in value substantially. However, with AUTOBUY, we pay the maximum price for your RV and purchase it the fastest.
To sell your RV in the fast, call 561-944-5881 right now and book and appointment for appraisal. An AUTOBUY profession will process the information about your vehicle and give you an appointment at a time and place of your convenience. You can choose to get your vehicle appraised either from your home or at work. An AUTOBUY certified appraiser would inspect your vehicle within 20 minutes and man an offer for your vehicle. If you like our offer, you can sell your RV and get your cash at hand instantly. With AUTOBUY, you don't have to wait patiently for months together to sell your vehicle while it collects rust and reduces in value. AUTOBUY is the fastest way to sell your RV.
Over the years, AUTOBUY has served over 250,000 + happy customers,and have appraised over $2 Billion. We are the nation's premium car buying company and we buy all vehicles ranging from cars and motorcycles to Commercial vehicles, RV's and boats. With Unrivalled experience and unmatched service, AUTOBUY is the best place to sell your camper van for the maximum!
"Most of our business comes from our previous customers and referrals.
And our reviews are a testament to that!"
Anthony Maida
President / Co Founder
MX C.
Miami
Fantastic service. Sold my car within 1h and $1100 above CarMax appraisal. Hassle free.
Kevin V.
Cutler Bay
Thank you Autobuy for giving us the MAX for our beloved Santa Fe! Autobuy team really made the selling process easy with no hassle or stress! We were very impressed that they not only met carmax's offer but they offered MORE! Go to autobuy if you really want the MAX for your car!!!!
Christina B.
Miami
Gubazi Sharadze is amazing! He is so helpful and pleasant. Great customer service! So glad I brought my car here. Quick and hassle-free! Offered fair price for my car. I highly recommend.
Ken B.
Stuart
Second time using Auto Buy and the process is great Friendly staff, Easy process and great price to sell in the spot!
Connor F.
Fort Lauderdale
This was by far the best experience I've ever had selling a car. Taylor was very efficient and we came to a deal within minutes. Would recommend Autobuy to anyone looking to sell their car. Will definitely
Jacksonville
11770 Atlantic Boulevard Suite 103 Jacksonville, FL 32225
Jacksonville
11770 Atlantic Boulevard Suite 103 Jacksonville, FL 32225
Jacksonville
11770 Atlantic Boulevard Suite 103 Jacksonville, FL 32225