Get the Maximum Price for your vehicle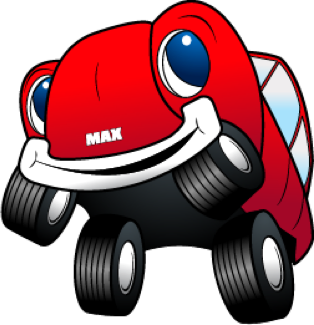 THE "Sell My Boat" Company.
Boats are part of the lifestyle in the south-eastern part of the country. However, selling your used boat is quite complicated. If you are looking to sell your boat, AUTOBUY is the right place to sell it for the maximum value. Boats are not easy as selling your cars and have lot more legality, paper work and other arduous tasks associated with it. With AUTOBUY you can sell your boat online, fast, and hassle free. Time is of prime importance if you are selling your boat. A used boat that is on the market unsold for over 60 days loses its value remarkably. The longer you keep your used boat on the market, there are higher chances for it to collect dust, rust, mechanical issues and even lose its sheen and attractiveness, reducing the value of your boat heavily.
Selling it yourself is once again a difficult task and takes a lot of time and effort to find a suitable buyer and complete the legalities and paperwork all by you. There are high chances for your boat to remain unsold even after long days on the market if you are trying to sell it by yourself. A Dealer would buy your vehicle sooner, but the dealer would charge you a fee and commission for purchasing your vehicle. They would most definitely offer a price that is less than actual market value as the dealer would intend to the sell boat to a new buyer with a profit margin.
The best option for selling your boat fast is with AUTOBUY. We are the ONLY TOP Automobile buyer recommended on all search engines online including Google and Bing. With 8+ locations across Florida, you can sell your boat fast at any of our locations convenient to you. We also give you the best offer you would get for your boat. Because at AUTOBUY the process is simple. Just call 561-944-5881 and book an appraisal appointment. An AUTOBUY certified appraiser would inspect your vehicle at a time and location of your convenience. Our professional will evaluate your vehicle and make an offer within 20 minutes. If our offer suits you, you can get cash for your boat instantly.
You can also book an appraisal appointment online in our website here at wepaythemax.com. With AUTOBUY, you can sell your boat right from the comfort of your home. You can forget all worries about the legality and paperwork as AUTOBUY experts have got you covered. We will appraise your boat, make you an offer, complete paperwork and pay you on the same day. Don't sell your boat for less anywhere else, sell it to AUTOBUY!
"Most of our business comes from our previous customers and referrals.
And our reviews are a testament to that!"
Anthony Maida
President / Co Founder
MX C.
Miami
Fantastic service. Sold my car within 1h and $1100 above CarMax appraisal. Hassle free.
Kevin V.
Cutler Bay
Thank you Autobuy for giving us the MAX for our beloved Santa Fe! Autobuy team really made the selling process easy with no hassle or stress! We were very impressed that they not only met carmax's offer but they offered MORE! Go to autobuy if you really want the MAX for your car!!!!
Christina B.
Miami
Gubazi Sharadze is amazing! He is so helpful and pleasant. Great customer service! So glad I brought my car here. Quick and hassle-free! Offered fair price for my car. I highly recommend.
Ken B.
Stuart
Second time using Auto Buy and the process is great Friendly staff, Easy process and great price to sell in the spot!
Connor F.
Fort Lauderdale
This was by far the best experience I've ever had selling a car. Taylor was very efficient and we came to a deal within minutes. Would recommend Autobuy to anyone looking to sell their car. Will definitely
Jacksonville
11770 Atlantic Boulevard Suite 103 Jacksonville, FL 32225
Jacksonville
11770 Atlantic Boulevard Suite 103 Jacksonville, FL 32225
Jacksonville
11770 Atlantic Boulevard Suite 103 Jacksonville, FL 32225