Get the Maximum Price for your vehicle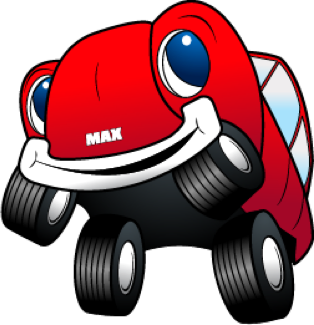 The "Sell My Motorcycle" company
If you are looking to sell your motorcycle, you have come to the right place, because we are 'the destination' for buying motorcycles in the country. Get hassle free, transparent and timely motorbike selling experience from the experts – AUTOBUY. Motorcycles riders are usually much more aware and knowledgeable about their vehicle, and many times they do find themselves disappointed with the offer they get to sell their motorcycle. Just because people assume motorcycles don't enjoy the same market share as the cars, it is more difficult to sell motorcycles and consequently lesser resale value. However, AUTOBUY being the leader in buying automobiles of all kinds, has years of experience in appraising motorcycles. With us, you can be assured that would get the best cash offer for your motorcycle. At AUTOBUY, WE PAY THE MAXTM.
Your motorcycle could be of any make ranging from Harleys, Suzuki, Kawasaki, KTM to Custom Made choppers and dirt bikes, we will give you the best price. Being motorcycle buyers, we have a highly refined and specialized process for buying your motorcycle really fast. We also buy vehicles of any condition, age, mileage, make, model and even if your motorcycle has a loan on it, damaged or has a pending insurance check. AUTOBUY experts are trained professionals who make the experience of selling your bike quick, reliable and without complications. When you leave the work to the experts, you don't have to worry about "how to sell your motorcycle", because we will do all the work for you. All you have to is to call 561-944-5881 mention the details of your vehicle and book an appointment for getting your motorcycle appraised.
You can also fill out the booking form listed in our website at wepaythemax.com and enter your details. Once your appraisal schedule is booked, an AUTOBUY certified appraiser would inspect your vehicle either at your home or work depending on your convenience. Within 20 minutes, our appraiser will give you an offer that is valid for 5 days. This gives you enough time to double check and get your vehicle appraised by others too, but be sure, we usually pay more than your regular dealer would. Over the years, there have been hundreds of happy motorcycle sellers who have benefited from AUTOBUY services. Most importantly, you can get cash for your vehicle on the same day the offer is made. So, you can book an appraisal, get your vehicle evaluated and get it sold within in day at most times. So, you can get your cash when you need it, to buy a new motorcycle or to spend it on your needs. AUTOBUY is the country's premier automobile buying company, to sell your motorcycle, Call AUTOBUY today!
"Most of our business comes from our previous customers and referrals.
And our reviews are a testament to that!"
Anthony Maida
President / Co Founder
MX C.
Miami
Fantastic service. Sold my car within 1h and $1100 above CarMax appraisal. Hassle free.
Kevin V.
Cutler Bay
Thank you Autobuy for giving us the MAX for our beloved Santa Fe! Autobuy team really made the selling process easy with no hassle or stress! We were very impressed that they not only met carmax's offer but they offered MORE! Go to autobuy if you really want the MAX for your car!!!!
Christina B.
Miami
Gubazi Sharadze is amazing! He is so helpful and pleasant. Great customer service! So glad I brought my car here. Quick and hassle-free! Offered fair price for my car. I highly recommend.
Ken B.
Stuart
Second time using Auto Buy and the process is great Friendly staff, Easy process and great price to sell in the spot!
Connor F.
Fort Lauderdale
This was by far the best experience I've ever had selling a car. Taylor was very efficient and we came to a deal within minutes. Would recommend Autobuy to anyone looking to sell their car. Will definitely
Jacksonville
11770 Atlantic Boulevard Suite 103 Jacksonville, FL 32225
Jacksonville
11770 Atlantic Boulevard Suite 103 Jacksonville, FL 32225
Jacksonville
11770 Atlantic Boulevard Suite 103 Jacksonville, FL 32225