Get the Maximum Price for your vehicle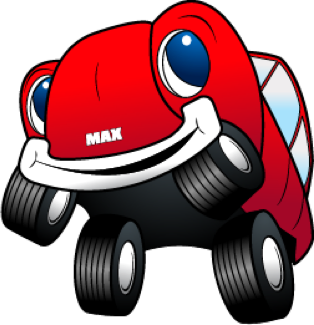 The "Sell My Commercial vehicles" company
AutoBuy will purchase all vehicles, even commercial ones! If you are ready to get rid of your work truck or cargo van, call the buying experts at AUTOBUY . Whether you are selling to get a newer vehicle or just looking to get some extra cash for your business, AUTOBUY can help! AUTOBUY will also buy several vehicles from you at a time.
Our commercial vehicle buying process is simple. We will appraise your commercial vehicle in as little as twenty minutes and proceed to make you an offer. The process is flexible, you can get started from anywhere! Begin your commercial vehicle sale by submitting your vehicle information online, over the phone, or make an appointment for one of our commercial vehicle buyers to come to you.
Customers love AUTOBUY for our no-pressure offer procedure. You can accept our offer on the spot, or take up to five days to consider or seek other potential buyers. AUTOBUY always pays the maximum amount. We can guarantee that if you accept our offer and sell your commercial vehicle to us, you are getting the most money for your vehicle.
We buy commercial vans, trucks, and other vehicles, regardless of the mileage or condition. AUTOBUY will purchase all vehicle makes, models, and styles available. AUTOBUY has nine great locations in Miami, Fort Lauderdale, Margate, West Palm Palm Beach, Melbourne, Boca Raton, Stuart, Daytona, Orlando, and Cutler Bay. Florida that are ready to buy your Cv's. Now is the easiest time to sell your commercial vehicle or work fleet!
"Most of our business comes from our previous customers and referrals.
And our reviews are a testament to that!"
Anthony Maida
President / Co Founder
MX C.
Miami
Fantastic service. Sold my car within 1h and $1100 above CarMax appraisal. Hassle free.
Kevin V.
Cutler Bay
Thank you Autobuy for giving us the MAX for our beloved Santa Fe! Autobuy team really made the selling process easy with no hassle or stress! We were very impressed that they not only met carmax's offer but they offered MORE! Go to autobuy if you really want the MAX for your car!!!!
Christina B.
Miami
Gubazi Sharadze is amazing! He is so helpful and pleasant. Great customer service! So glad I brought my car here. Quick and hassle-free! Offered fair price for my car. I highly recommend.
Ken B.
Stuart
Second time using Auto Buy and the process is great Friendly staff, Easy process and great price to sell in the spot!
Connor F.
Fort Lauderdale
This was by far the best experience I've ever had selling a car. Taylor was very efficient and we came to a deal within minutes. Would recommend Autobuy to anyone looking to sell their car. Will definitely
Jacksonville
11770 Atlantic Boulevard Suite 103 Jacksonville, FL 32225
Jacksonville
11770 Atlantic Boulevard Suite 103 Jacksonville, FL 32225
Jacksonville
11770 Atlantic Boulevard Suite 103 Jacksonville, FL 32225